Amazon
Holidays & Winter Season
Our Roles
Art direction, Film direction, Visual R&D, CG Production, Key Visuals Development, Character, and Story Development.
In a successful collaboration spanning four years, Onesal and Amazon Japan joined forces to create captivating holiday campaigns for Black Friday, New Year, and Shinseikatsu. This year, the partnership took a bold step forward by introducing also a film with a full-on Broadway-like musical approach, adding an extra layer of enchantment to the campaign. The incorporation of a musical element created a truly immersive and memorable journey. It became a standout moment in the holiday season, leaving a lasting impression on viewers.
Insight
The objective was to incorporate for the first time Amazon's global corporate image into each of the ongoing executions of the conveyor belt world so that the work can be used in several markets.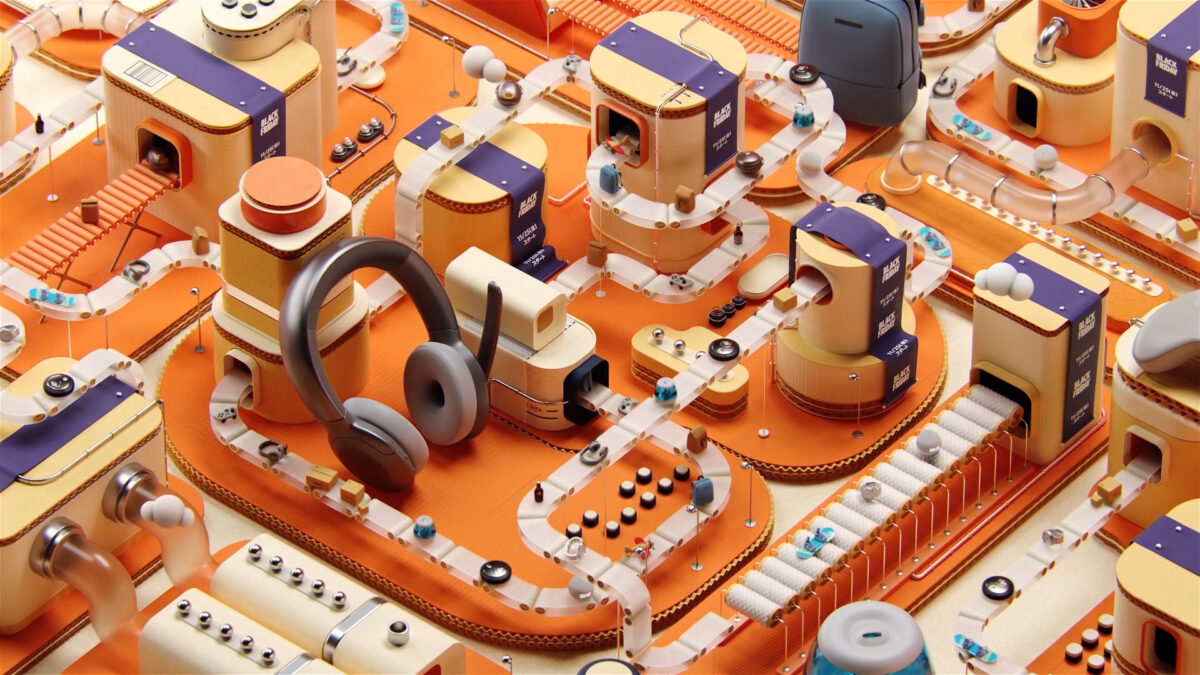 Challenge
The challenge at hand was to effectively bring Amazon's corporative global image into the world crafted with Onesal while preserving the unique personality of each holiday event. This encompassed the task of creating a mesmerizing musical inspired by Broadway's musicals. Striking a delicate balance was key, as the objective was to seamlessly blend Amazon's brand identity with the essence of Black Friday, New Year, and Shinseikatsu, ensuring a cohesive and captivating campaign experience.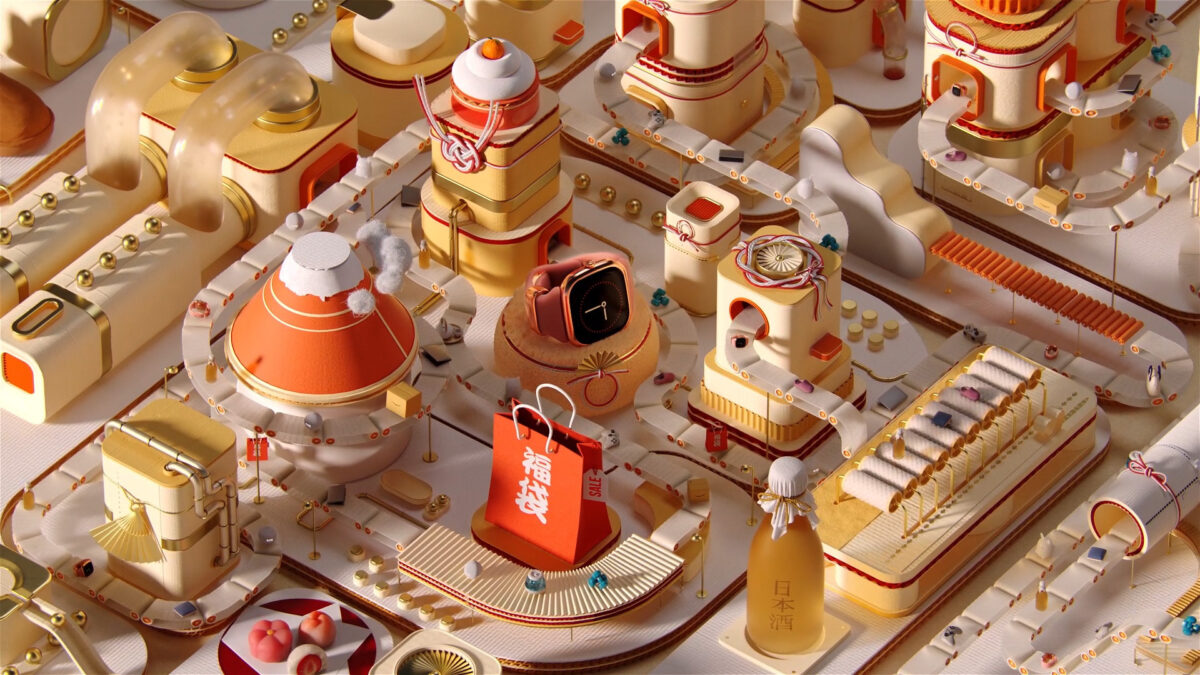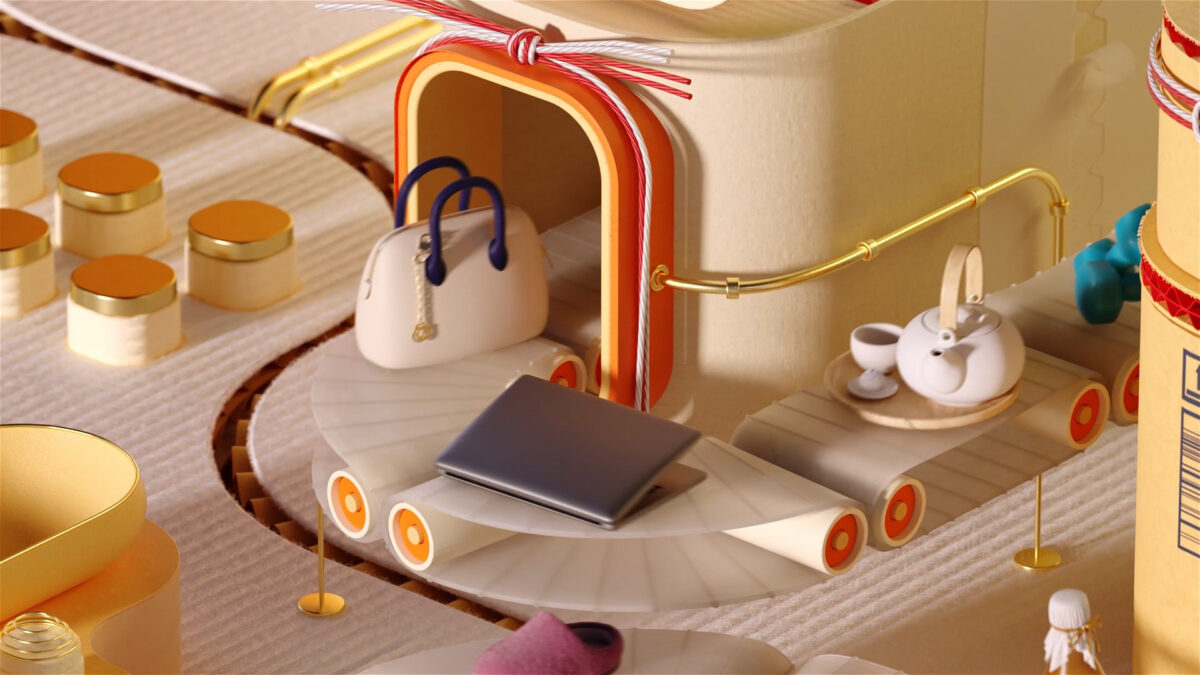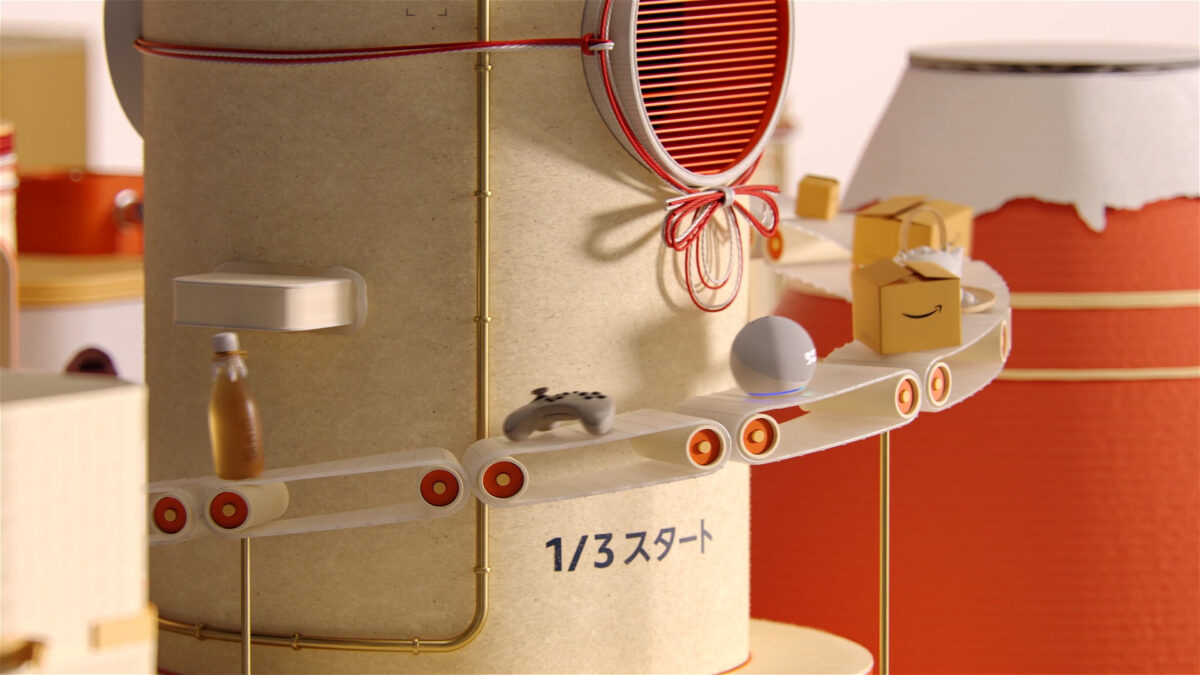 Solution
The solution involved seamlessly integrating unique elements that represented the essence of each event while infusing Onesal's imaginative world into the campaigns. The Black Friday campaign incorporated vibrant banners and a carefully curated color palette to capture the event's spirit and highlight its irresistible deals. The New Year campaign artfully blended traditional Japanese elements, inviting viewers to immerse themselves in the rich tapestry of cultural traditions associated with the holiday. Lastly, the Shinseikatsu campaign gracefully welcomed the arrival of spring with sakura trees, symbolizing renewal and fresh beginnings. These individual touches brought depth and resonance to each campaign while maintaining Amazon's playful and innovative brand identity.
Furthermore, Onesal introduced a captivating musical performance inspired by the timeless charm of Broadway productions. The Amazon boxes transformed into endearing characters, depicting customers eagerly shopping for holiday essentials. Through lively choreography and melodic performances, the musical portrayed the frantic yet joyful experience of holiday shopping. Whimsical animations, vibrant visuals, and expertly crafted lyrics emphasized the ease, speed, and convenience of finding the perfect holiday items on Amazon, reinforcing the brand's identity and messaging.
Results
The collaboration between Amazon Japan and Onesal resulted in captivating holiday campaigns for Black Friday, New Year, and Shinseikatsu. The addition of a musical enhanced the campaign's impact. The objective was to maintain Amazon's brand identity while incorporating the essence of each event. The campaign achieved remarkable results and became the most likable in Japan in 2022.