Onesal
Visual ASMR Art Installation
In Onesal's new art installation, a CGI exploration of natural elements is materialized.
In collaboration with Japanese sculptor Keshiro Yamaguchi, Onesal bridges the digital and physical worlds. This piece is the culmination of an exploration that began with Visual ASMR, a full CGI work that delves into textural and tactile elements, exposing natural sculpture formations set in seemingly impossible landscapes.
The artwork is now on display in Shimokitazawa, one of the city's most active areas for art and fashion, where Onesal's studio Tokyo office and private exhibition space are located.
Detailed elements such as small ballon spheres, corals, crystal stones, and leaves are converted into white volumetric items and displayed in a grid order reminiscent of a scouting kit. Each visible element is now a physical manifestation of Onesal's CGI imagination.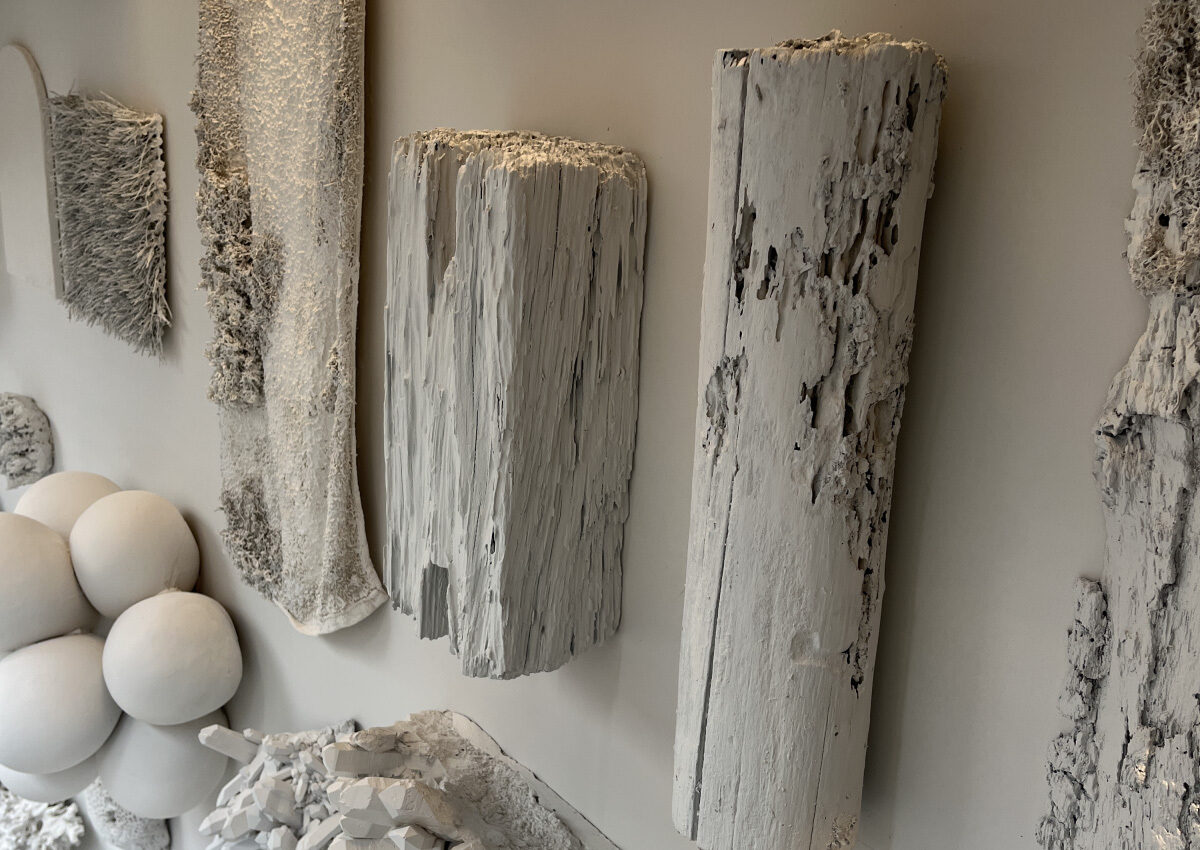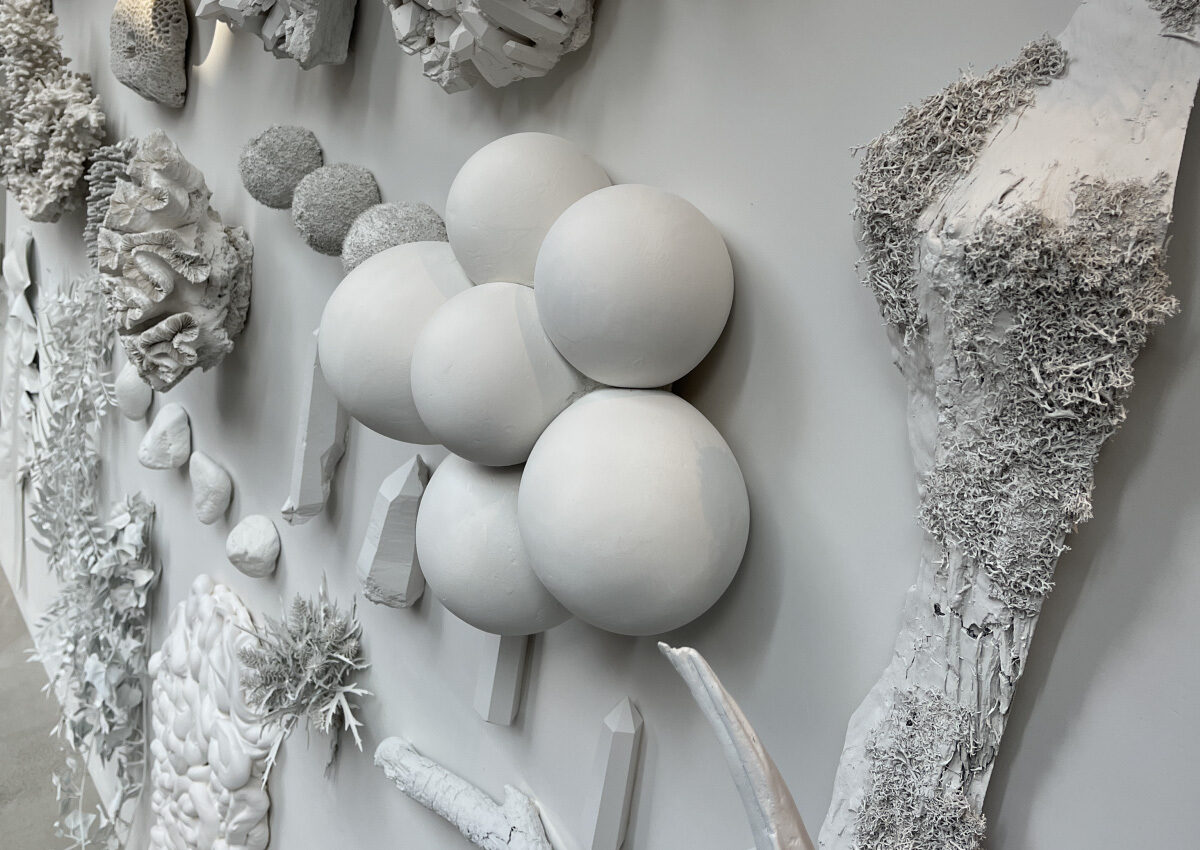 Onesal created a CG version of the installation for the collaboration, which Yamaguchi used to materialize each element using various techniques such as plaster and silicone modeling, and turning them into solid objects out of a well-shaped prototype. The mold was later filled with the final material, resulting in the piece with the entire shape, texture, and color.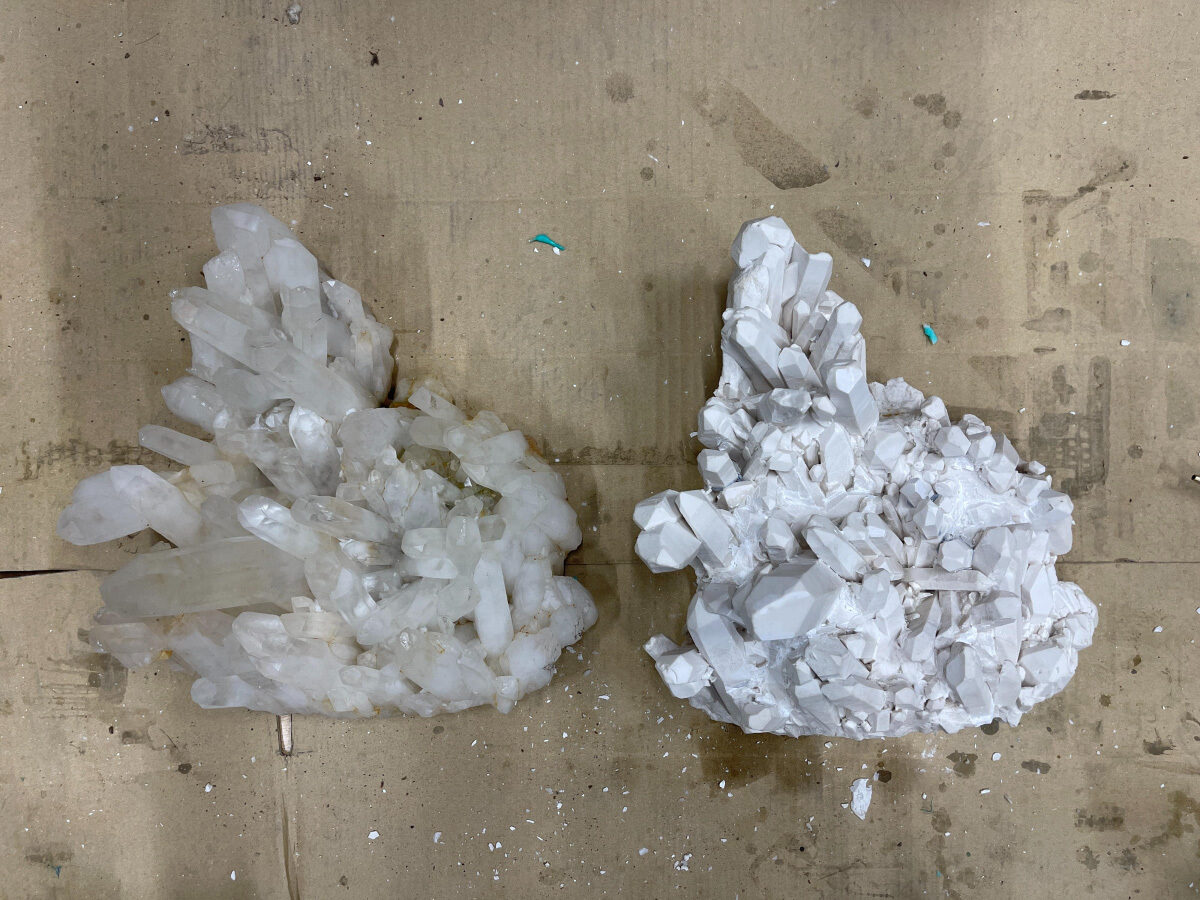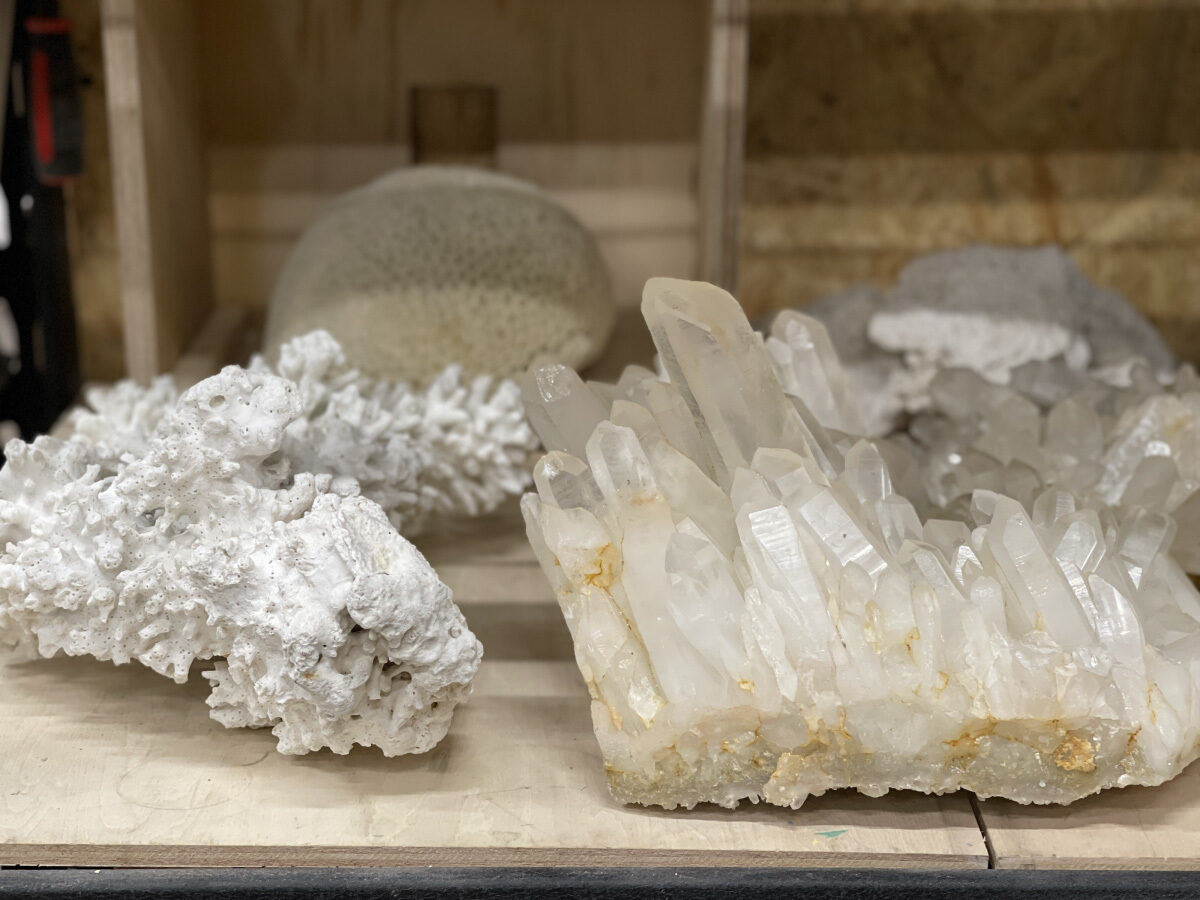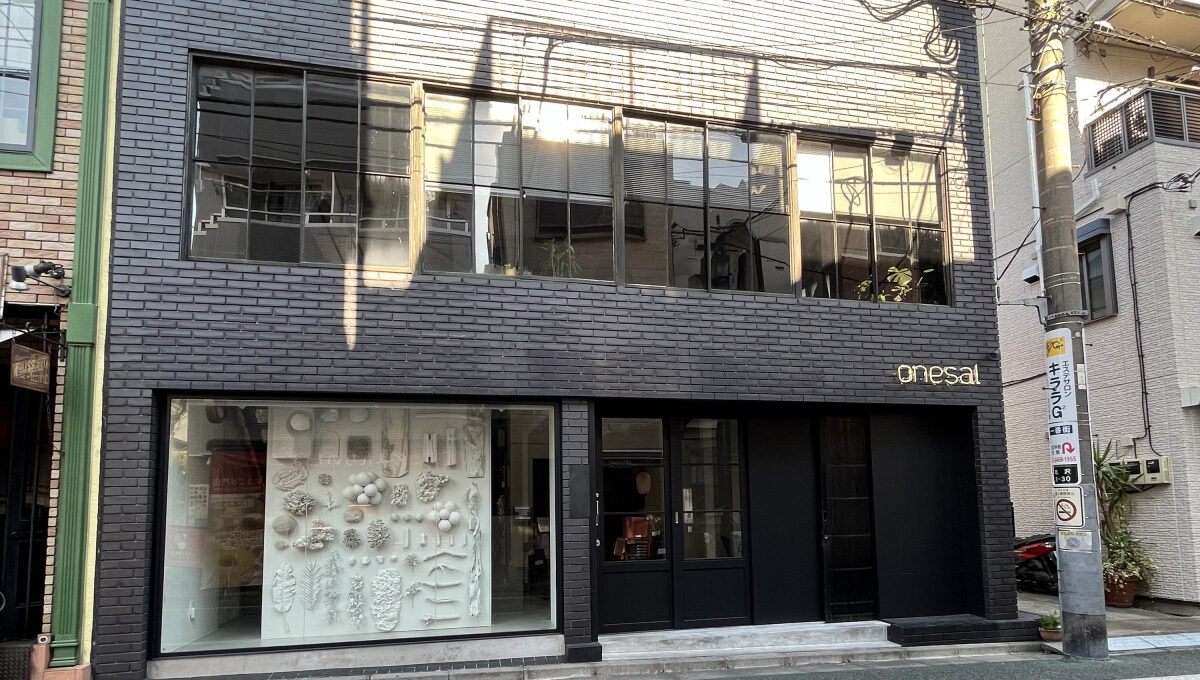 About Onesal
Onesal is interested in tactile abstract visuals that transport viewers into alien yet alluring worlds through a combination of crafted detail and computer simulations.
The Tokyo-based studio garnered attention for its international taste, serving otherworldly sensory simulations that, instead of telling a narrative, aim to move its audience with visuals in its most fundamental form.